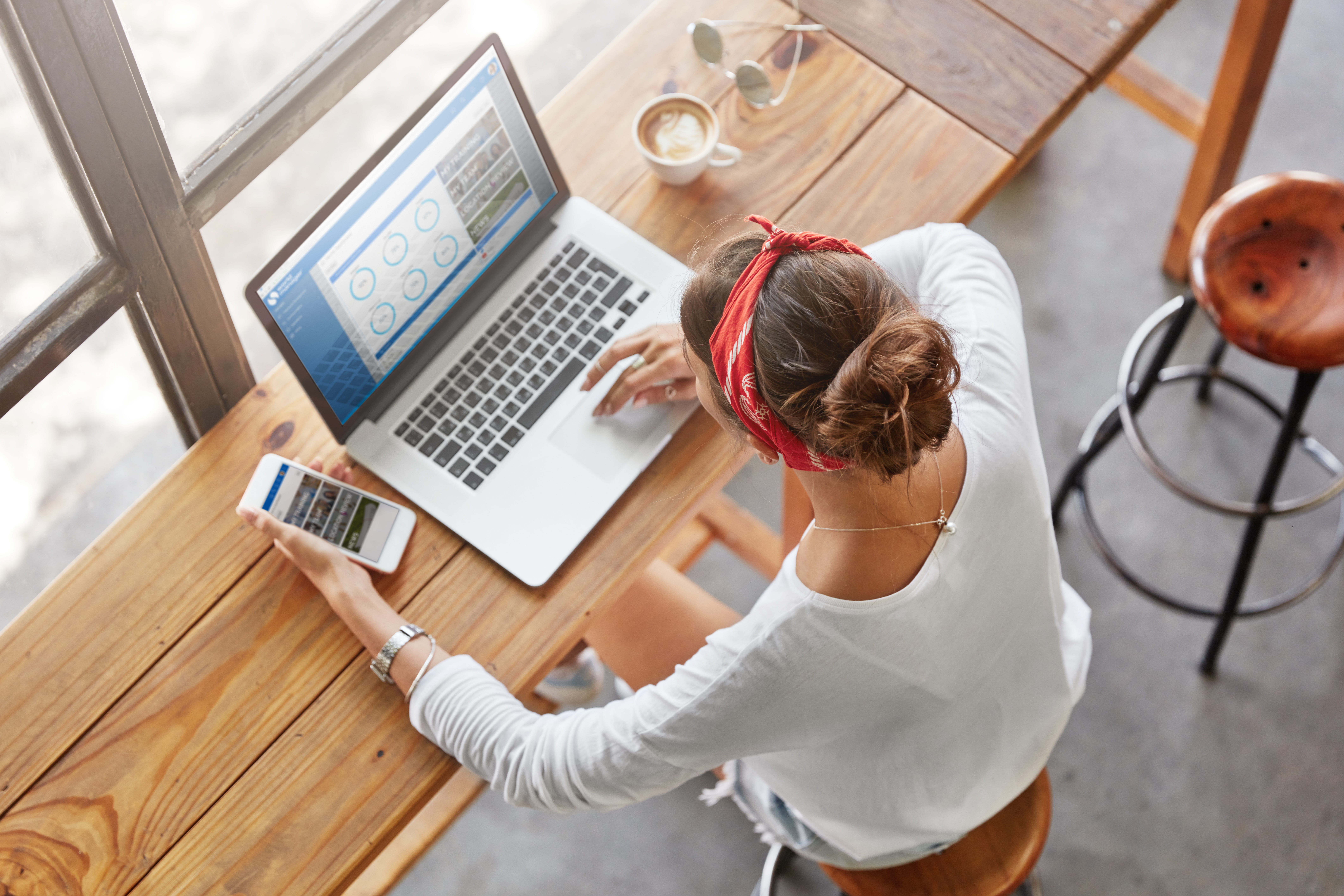 For their 3rd annual Workplace Learning Report, LinkedIn surveyed over 1,200 talent developers (L&D and HR professionals) and more than 2,100 workplace learners worldwide to gauge industry trends.
The findings show that Learning and Development are at the forefront. So funds are continuously channeled towards online training solutions like World Manager.
While online training will never phase out in-person training, it is now more important than ever to empower employees to use this tool anywhere, anytime.
Here are some common business challenges and how to solve them using online training.
Attracting and Retaining Top Talent
Emerging trends such as digital migration and the dynamic nature of workplace skills are challenging organizations to keep up with as they work to hire and develop their employees.
So how can organizations remain relevant in a world that won't stop changing?
Adapt the Training to Millennials.
29%

The percentage of

Millennials engaged at work.

Millennials are emotionally and behaviorally connected to their job and company.

This is according to a report published by Gallup that cautions employers about the domino effect of these shocking statistics:
"If they are not engaged in those jobs, companies' profitability, productivity and innovation will suffer. And if they are not thriving in their well-being, they will struggle in life, affecting how they perform as citizens, consumers, and employees."
Gallup recommends organizations update their cultures to suit their younger workforce by focusing on these functional changes:
Think purpose, not a paycheck. Of course, adequate compensation is important, but it is not the driving force of millennial workers. What they really want to know and internalize is your "why" as an organization. Use the

Golden Circle

to effectively convey this to your employees in an "Introduction" module in your

online training program.
Development over mere job satisfaction. The stereotype that Millennials are lured by incentives such as pool tables and free food won't cut it! Provide

clear pathways to development

for each role so that they're constantly motivated.
More coaches, fewer bosses. Millennials care about being seen as both people and employees. They would like coaches who partner with them in their professional growth rather than bellow orders.
Ongoing conversations instead of annual reviews. Millennials communicate in real-time and on the go. This makes them more inclined towards consistent communication and feedback. So direct specific feedback to them using the

contact management software

found in our

communications suite.
Don't broadcast their weaknesses, develop their strengths. Gallup has discovered that

"weaknesses never develop into strengths, while strengths develop infinitely". Don't disregard weaknesses, simply focus more on encouraging their strengths.
It's not just their job but an integral part of their life. So they actually want to enjoy what they do. And are curious about how much you value their contributions. Make this very clear to them by setting up team leaders who help you monitor individual employees' progress. Reward individual milestones accordingly.
The heart of sports retail training and development worldwide, for over 15 years. Trusted by 100s of brands. Ask us why
Provide Opportunities for Development
Meet your employees' expectations by providing:
Visual career paths. Help employees envision themselves rising through the ranks at your organization.
Success profiles

that highlight the requirements for each role your employees may aspire towards.
Career development plans

that are customized for each individual employee's career goals. They should review them every so often with their respective supervisors.
Develop a Reward System
What's the easiest way to capture Millennials' attention? Gamification! Not only that but also an elaborate reward system will drive their performance through the roof!
Josh Bersin, founder of Bersin by Deloitte, insists that a new set of rewards will enhance the physical, mental and emotional well-being of employees by offering benefits that cater to their financial wellness, fitness, stress relief, mindfulness, and work-life flexibility.
All this is especially important to Millennials today and can be achieved using our Achievement Awards tool.
Establish a Workplace Learning Culture
L&D managers have never been a more vital component in the workplace now that there is a shift from instructor-led training to online training.
They can quickly identify the most crucial skill gaps within your team and the appropriate programs to help close them.
Wondering whether these talent developers "walk the talk"? The statistics will shock you!
And what better way to meet these same goals in your organization than by designing a suitable online training program using our efficient Learning Management System (LMS)?
The right online program will help you:
Clarify your objectives from the onset to encourage

completion rates.
Have you ever thought about

marketing your online training program? Be proactive! Spell out all of its amazing benefits for your employees.
Be strategic. Use various channels such as email and videos to highlight how specific modules enhance the skills of different departments in your organization.
Scenario-based training

will specifically help new employees deepen their understanding of the department they'll be part of.

Bing Lee

has experienced this first hand:

"We have used video training and find it very useful and informative for our staff. Pictures do tell a thousand words, just as videos do as well, and I feel that staff are more inclined to remember if they watch a video."


Don't forget your CTAs! Include a link that directs your employees to the program. They are more likely to work through the entire training when they have a strong "why".

Track results and do post-assessment.
Movement For Life

shares its experience:

"Once we have employed an individual, we give them access to all the required paperwork and pre-employment reading. By having these documents within learning modules, we are able to track their progress through the documents and ensure they understand the key points. When the module is complete, we know that they have completed all of the required pre-employment paperwork and reading, saving considerable time when they arrive on-site."

Introduce and manage collaborative learning.
Being

one of the most cost-effective team-building strategies

for remote teams,

collaborative learning

can build much-needed

team spirit in the workplace.
Today's online training

doesn't stop at chat features and audio-video conferencing. It surpasses it! It provides your team with collaborative tools like

message boards, forums, resource-sharing hubs, etc.
Global Workforce: Cultural Differences and Generational Gaps
A learning style that is particularly effective in one country may not be as successful in another. Add on the age disparity between the employees in your workplace and choosing appropriate education methods can get chaotic!
Simply consider your potential learning audience, and develop resources that are both multilingual and multicultural.
Identify learners' preferences and styles
Find out the various needs of your learners, particularly how comfortable they are with different types of technology. Use this knowledge to design your online training program.
A user-friendly interface is exactly what all learners need to easily navigate your software. Even with basic computing skills, they shouldn't struggle to play a video or upload an assignment.
Microlearning has never been more convenient! Provide downloadable reading materials in the form of PDFs, Videos, and Presentations that really help cement the training.
Create and Manage Discussion Forums
Wondering how to create a stronger sense of community within your team? Bras N' Things know a thing or two:
"In regards to Raving Fans and celebrating the wins, we don't have to wait for the weekly newsletter, it's all instant and generates excitement. The teams are also empowered by being able to give direct feedback and receive a response, definitely culture building."
Here's an idea! How about setting up an online photo storage gallery that creates excitement for staff events? Watch employee engagement increase as employees share memorable photos from various work events.
As you can see, there are so many learning solutions to choose from! Save yourself the hassle. Book a demo today!