Upcoming FranConnect Release Webinar
Join us on September 7, at 2 pm ET/11 am PT, for our monthly webinar, where we'll walk you through some of the updates and features, we'll be releasing in September - All in less than an hour.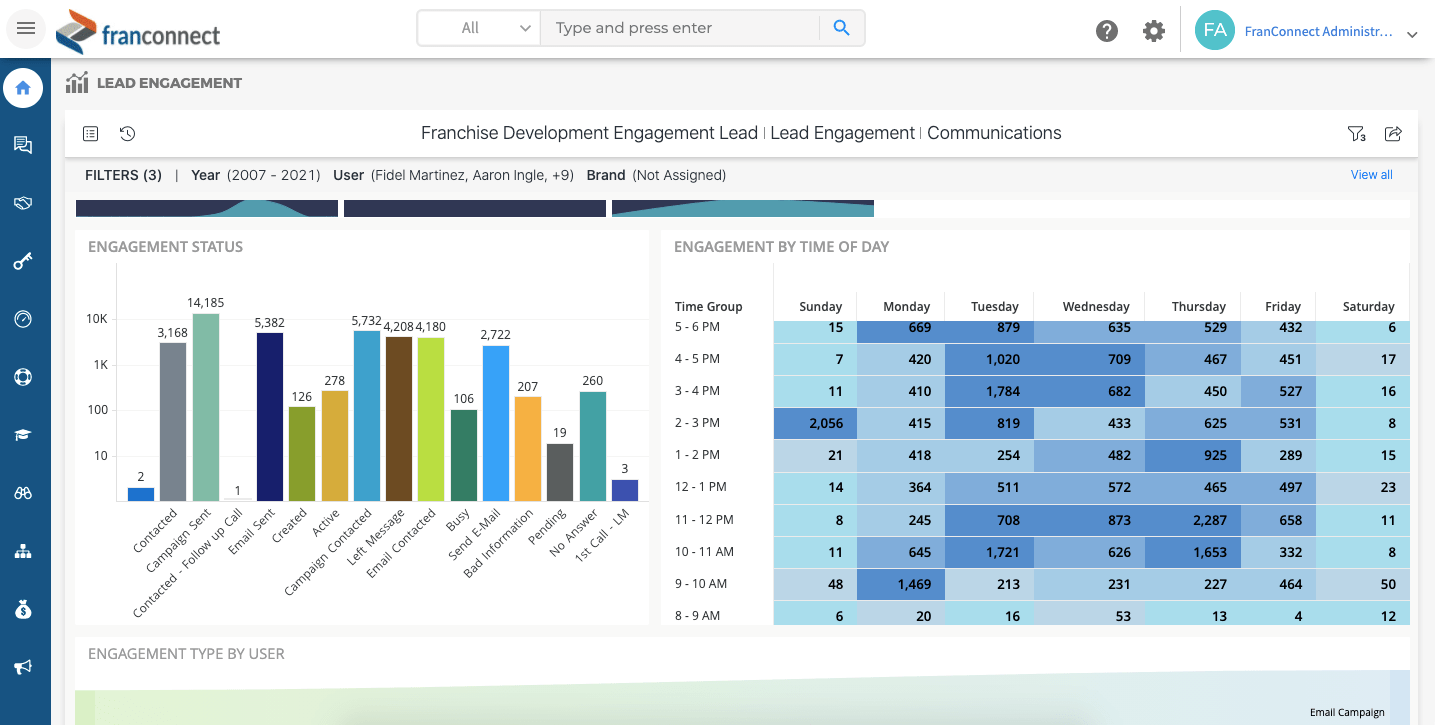 September Highlights.
New Franchise Development Engagement Insights [Beta]
As a Franchise Development leader, the ability to focus your team's efforts on the engagement channels that work best with your franchise candidates is critical.
At the same time, you need a better view of your team's productivity to identify process improvement opportunities to achieve your unit growth goals.
You can now leverage new dashboards to analyze engagement trends by Franchise Development Managers and the Channels they leverage to engage with the franchise candidates to gain insights into how your team's efforts lead to the desired engagement outcome.
Improved Management of Dynamic Training Curriculum
You use FranConnect Training to onboard and train franchisees and their employees, communicate and roll out new initiatives while reducing training overhead.
Using Training Plans, you can build learning paths and track and award certifications that follow your brand standards.
You can now update your Training Plans and Certificates as they evolve by adding new courses or removing courses that are no longer relevant for your franchisees. Additionally, you can trigger notifications to keep the participants updated on the changes.
• Enhanced Information Manager Form Generator now supports tracking of additional Unit and People(Owner/Employee) relationship-specific data and information.
• Multiple security, compliance, and performance improvements.