Join our Product Management Team Tuesday, May 31, at 2 pm ET/11 am PT, as we walk you through FranConnect's latest capabilities in our June release.
Sneak Peek of the June Highlights
Unit Growth Insights on your Command Center
Using the brand-new Unit Insights dashboard, you will be able to analyze Unit Growth trends for your Franchise and Corporate Units, along with the Unit ownership details and regional distribution of your franchise owners.
The dashboard includes filters and export options to help you further refine your views and easily share these insights.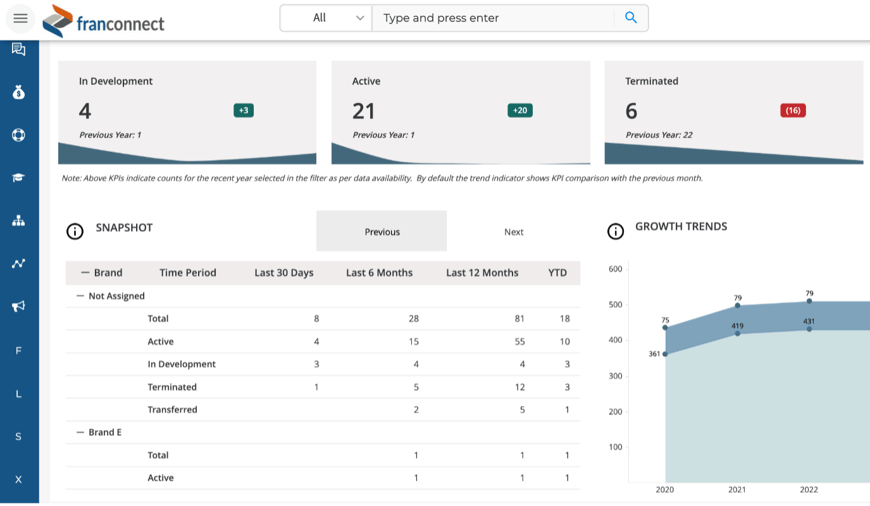 Leverage Flexible Unit Ownership Management
With our June release, you will be able to pre-create Unit records while your Franchise Development team finalizes the agreement details with the franchise owners. Plus have additional flexibility to configure an ownership structure for a Unit that is a combination of Entity and Individuals, both existing and new.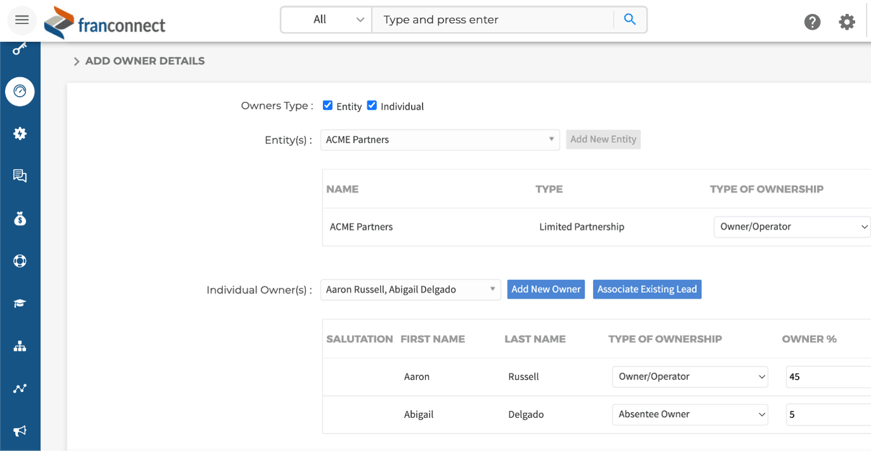 But Wait, There's More...
Setup personalized views of your Franchise and Corporate Units

across their lifecycle using the updated filters on the Unit Summary.

Control cross-brand visibility of franchise contact and department information

for your franchisees in the Directory and when submitting Support tickets.

Analyze Site Visit trends and field support coverage

by your Business Consultants using the newly added date range and trends selections on the Site Visit Dashboard.

Bulk export franchise lead information

allows you to view a magnitude of lead intelligence for additional analysis or sharing within your organization.

Access Unit Segments details and Hierarchy

views from the Unit profile using the newly added Segments card.

'People' listing in a single view

enables you to manage franchise owner and employee records from one unified view.