Upcoming FranConnect Release Webinar
Join us on Aug 10, at 2 pm ET/11 am PT, for our monthly webinar, where we'll walk you through some of the updates and features we'll be releasing in August - All in less than an hour.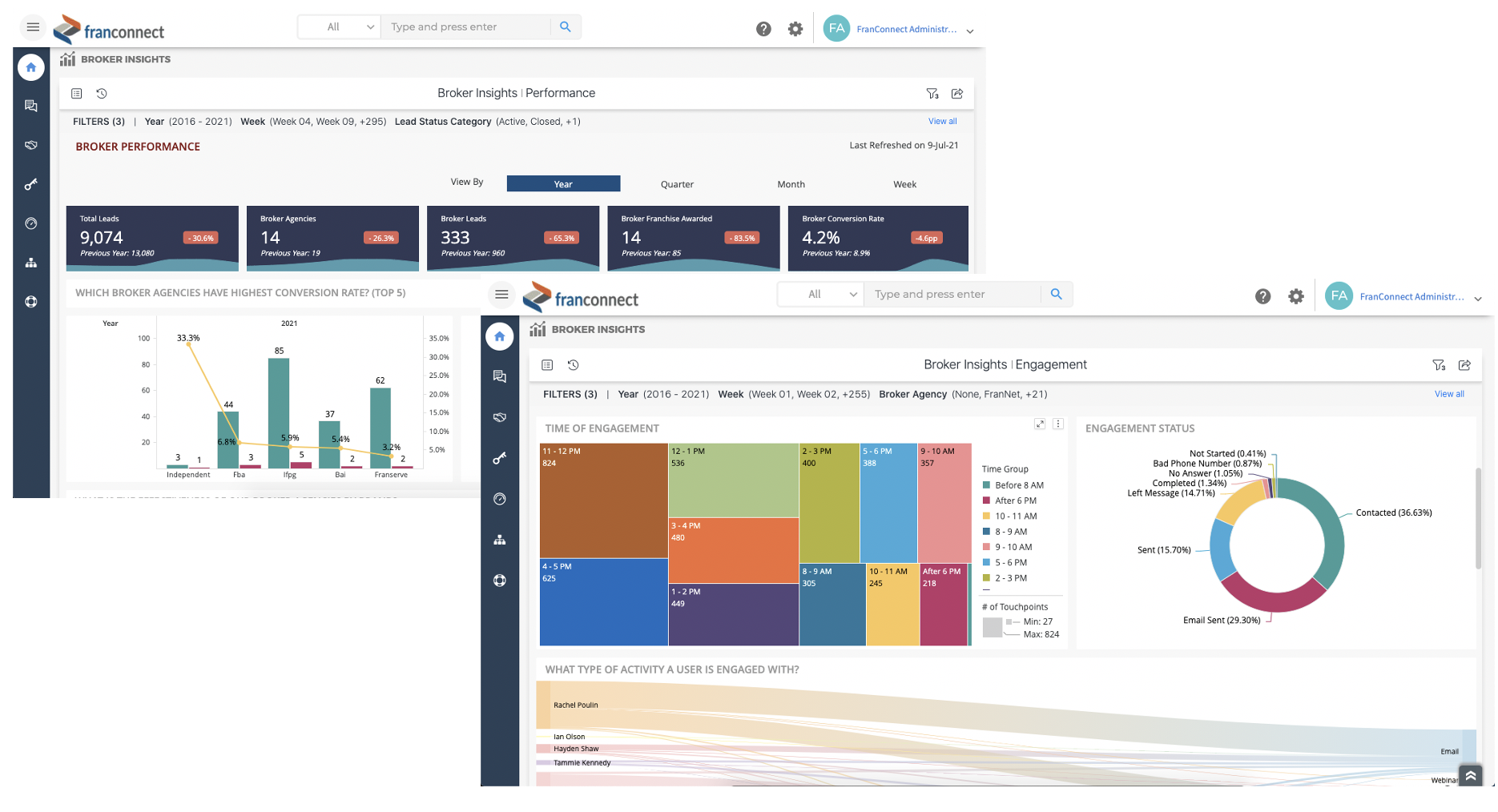 August Highlights.
Analyze and Optimize your Franchise Broker Relationships [Beta]
You and your team need to manage and nurture Franchise Brokers relationships to maximize ROI on your Franchise Development efforts.
Two New Dashboards
You can now leverage two brand new dashboards for insights into Franchise Broker Performance and Engagement and get a complete picture of how engagement impacts performance for optimal franchise conversion.
Keep Your Locations Data Updated Across All Your Systems
You use FranConnect Info Mgr as a system of record for your franchise location data and information. You can now keep this data and information updated across all your systems in near real-time using the new Info Mgr Webhooks API.
FranConnect & Xpressdocs: Your Brand, On Demand:
As part of your growth, you want to help your franchisees in their local marketing campaigns. An important part of this is giving them easy access to branded materials. For over 20 years, Xpressdocs has been the leader in brand management, high-quality print, mail, and direct marketing solutions to franchises like yours.
Now FranConnect makes it easier than ever to work with Xpressdocs via our partnership. Just click on the Xpressdocs card in your FranConnect system. The Xpressdocs platform is available 24/7 to help franchisees execute brand-approved local marketing campaigns on their time, creating the perfect balance between brand compliance and user experience.
• Get a unified view and management of your Tasks associated with your Units from Info Manager and Hub.
• OMultiple security, compliance, and performance improvements.