Franchisee engagement is a hot topic. We're seeing a progression away from the rule enforcer/disciplinarian franchisor-franchisee relationship toward one that places the franchisor as a mentor, teacher, or business advisor. After all, your success is dependent on that of your franchisees.
When thinking of franchisee engagement, field operations comes to mind. Field consultants are the ones hitting the pavement, talking to franchisees every day, encouraging them, and helping them succeed. It's a huge part of franchisee engagement.
However, engagement starts earlier than that – it starts with the moment a person learns about your brand. The moment someone interacts with your brand is the moment the candidate experience begins. Sure, many people won't go on to become an actual candidate, but some do. What does this mean? It means franchisee engagement – or franchisee candidate engagement – is important to your franchise sales strategy. It's a critical step in optimizing franchise development, and your sales and development marketing teams need to be thinking about it every step of the way.
To achieve this, you need to outline the entire candidate experience: from discovering your brand through application, through commitment. At each stage, describe the candidate experience in detail so the entire franchise development sales and marketing teams can identify:
Where a candidate is in the process

What the candidate should be experiencing

What the candidate should be receiving
Here is an example of the stages of the franchise development workflow.
Stage One: Discovering Your Brand
This first stage of the franchise development process is the scenario we just described. It's also during this stage that a prospective candidate is researching your franchise development website to learn more about your brand, what it means to be a unit owner with you brand, and the process and qualifications to become an owner.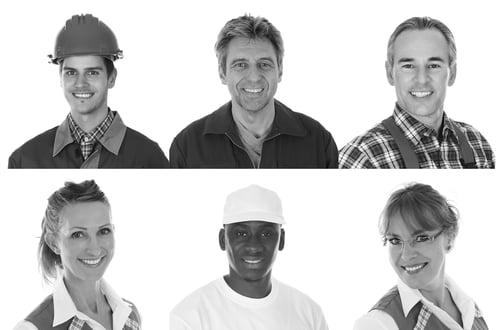 Is your franchise recruitment website meeting your goals?
Stage Two: Initial Inquiry
This is the first time the candidate explicitly expresses interest in franchising with you brand by filling out a form on your franchise recruitment website. While you are gathering more information about the candidate to determine whether he/she is qualified, this is your first open line of communication – take advantage of it.
Stage Three: Qualified or Unqualified
Once a candidate has been tagged as qualified or unqualified, an action must take place to communicate your decision and move the candidate to the next step (or not).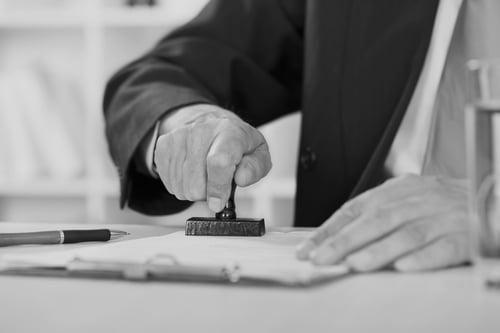 To better qualify leads, be sure you have created franchisee buyer personas.
Stage Four: Application
If a candidate is qualified, it's time to invite the prospect to fill out an application.
Stage Five: Discovery Day
After reviewing the application, the next stage is to invite your franchisee candidate to a discovery day. Discovery days provide franchisors and franchise candidates with the opportunity to meet in person. The candidate gets a first-hand experience with your brand's culture, and it's also a chance for you to get the candidate excited about becoming a unit owner. Be sure it's clear for both parties what the purpose of the discovery day is – is it to make a decision? Or is it simply to continue learning more about each other?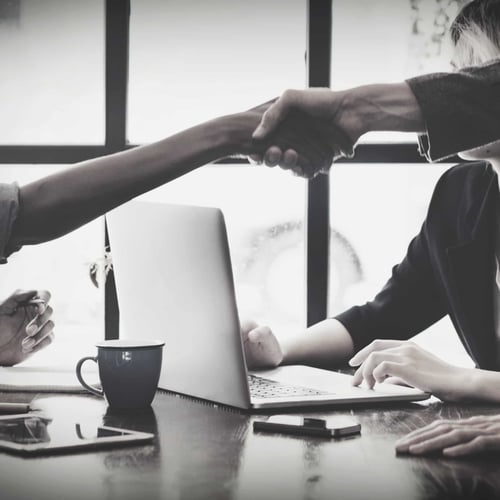 Stage Six: Agreement and FDD
At this stage, it's time to send the agreement and FDD for review and signature.
Stage Seven: Commitment
Once the agreement and FDD are signed and fees are paid, you have a new unit owner! The last step the franchise sales team needs to make is to transition the new owner to the onboarding stage.
Your brand's sales cycle may be slightly different, depending on maturity or vertical. For example, some brands don't do discovery days. Regardless of what sales stages your brand has, at every stage, it's important to ask these five questions:
Who is responsible for communication?
What information needs to be provided to the candidate?
How is that information delivered?
What is the tone of voice?
How does the candidate transition to the next stage?
To make it easy, this worksheet guides you in answering these questions at every stage of the sales cycle. Don't be afraid to change the stages or add other important questions for your brand.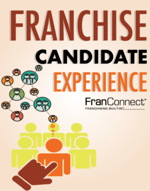 Download and complete this worksheet to build the optimal candidate experience and keep candidates engaged every step of the way.