Every year, we cull real-world data from hundreds of FranConnect customers to see what's really going on in franchise development. Our annual Franchise Sales Index Report, now in its seventh year, offers unparalleled insight into everything from where leads come from, to which industry segments are thriving, to which marketing efforts are proving most effective.

Last year was full of challenges and changes — but the franchising industry also saw opportunity as more people stayed home. Some segments struggled; others saw opportunity. One clear trend last year was that the overall number of deals fell, and the time to close deals lengthened. Both were to be expected amid so much uncertainty.
Yet the data also generated plenty of surprises. As in past years, culling real-world data from franchisors on the ground provides many actionable insights for the franchise development process (download the full report here). It also provides some very clear answers to perennial questions.
Which is the most effective lead source?
Broadly speaking, the FranConnect platform divides top of the funnel leads into six big buckets
Franchise Portals
Online via a Website
Through Social Media
Trade Shows or Conferences
General Marketing
Franchise Referral Consultants & Other
Which of these lead sources generate the most leads in a post-pandemic world? Here's what the data shows: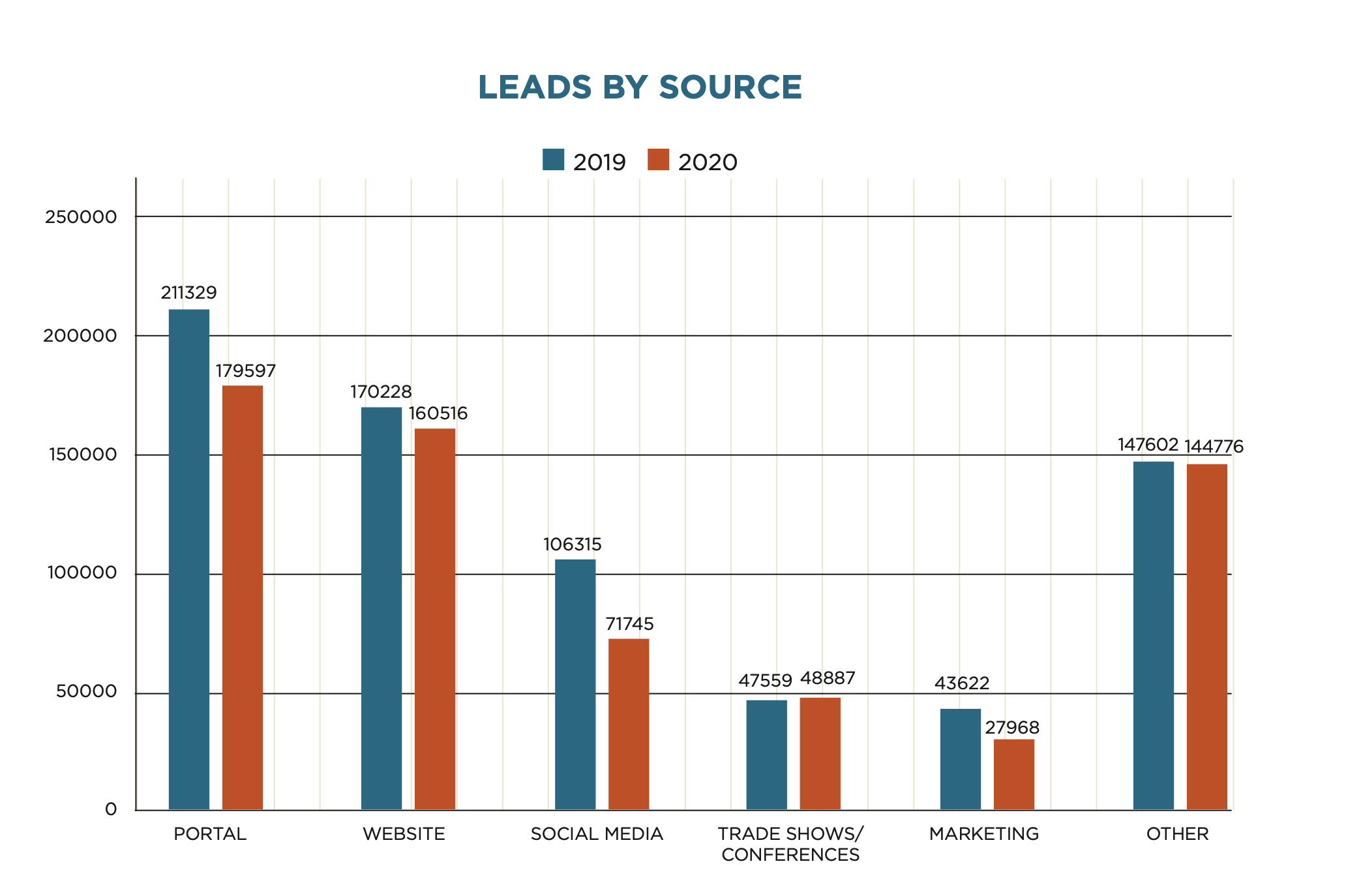 The leading source of leads in terms of volume is portals, followed by websites. But as we mentioned above, in 2020 franchise development saw a decrease in lead volume overall. Strangely, the only source to actually grow its volume was trade shows & conferences. As it turns out, moving online actually increased the opportunity for franchisors to capture leads.

But the important question isn't necessarily about overall volume. It's about which source of leads actually closes the most deals.

For that, the data also reveals a clear answer: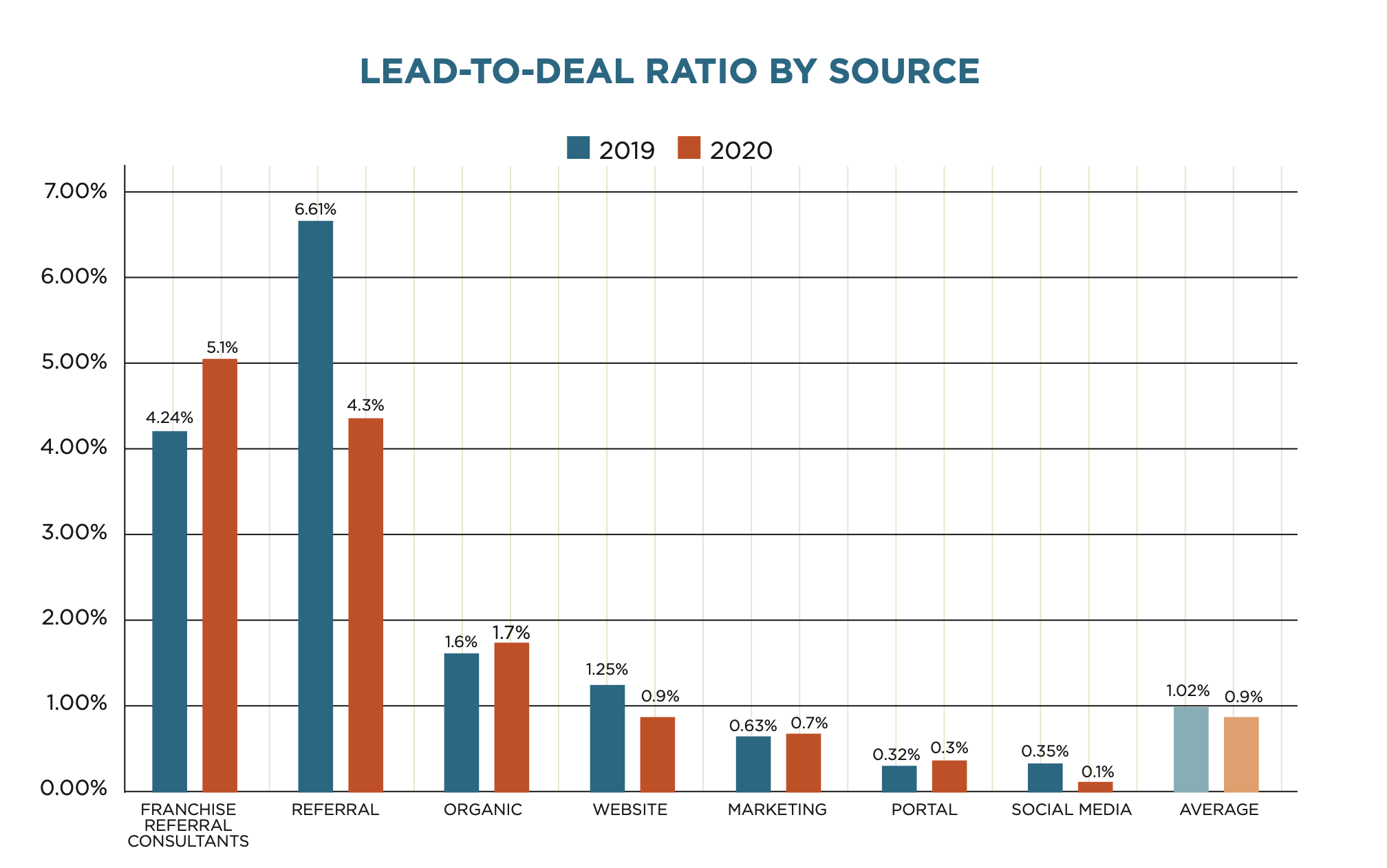 This graph provides a really important insight. It shows that leads from franchise referral consultants and other referrals close at a dramatically higher percentage than leads from other sources.

Both referral sources are significantly more effective in terms of conversion rate than organic growth, websites, portals, or social media sources.

Put another way, it only takes around 15–20 leads from a franchise referral consultant to culminate in one closed deal. Compare that to the other end of the spectrum, where on social media it takes 1,000 leads to close one deal. That is a huge indicator that there is room to reallocate budgets and change the thinking on how to grow efficiently.
For more insights into the franchise development function, download the full 2021 Franchise Sales Index Report.