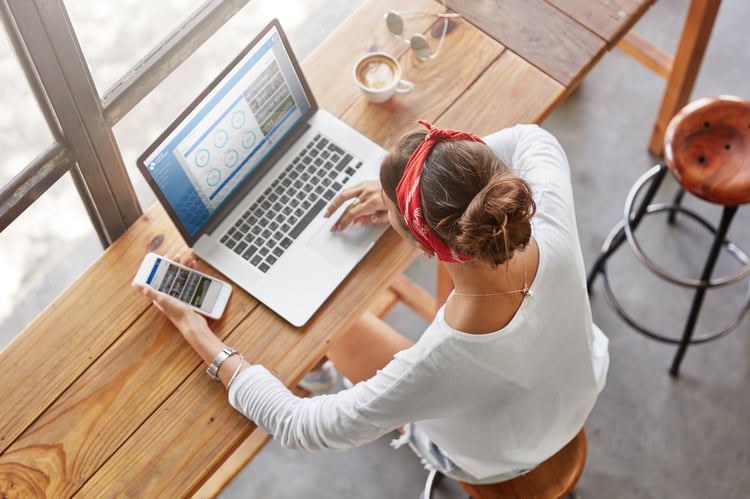 SaaS LMS is an acronym for Software-as-a-Service Learning Management System. Quite the mouthful!
At the most basic level, a SaaS LMS is a cloud-based learning management system that is hosted online instead of being installed on your device.
So you can access content on your browser from any device, at any time.
Think of it as using a reference book in the library. You're not allowed to check it out of the library but you can read it as much as you like.
Here's the best part of using a SaaS LMS:
You leave the complex and often intimidating process of installation and maintenance to the experts.
If you encounter a glitch, the LMS vendor will avail IT staff to fix the system at no additional cost to you.
And they show you how to use the LMS effectively, reducing your learning curve.
You probably know what a learning management system is.
Learning and development enthusiasts like yourself are already using an LMS to create and deliver courses to enrolled employees.
An LMS not only facilitates learning, but it also enables you to track learners' progress to find areas of improvement.
LMS deployment can be in-house or web-based (SaaS) and understanding how this is done is crucial.
Accurate information will guide you when you go shopping for the perfect LMS.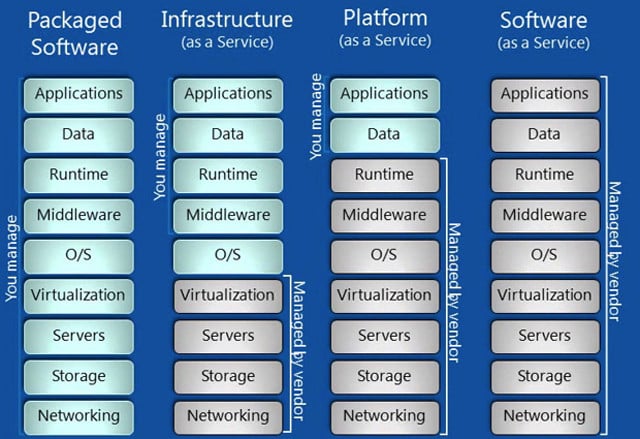 What is SaaS?
TechTarget defines SaaS as:
A software distribution model in which a third-party provider hosts applications and makes them available to customers over the internet.
SaaS software can only be delivered to approved end-users, who gain access through a login and password.
It would be fitting to label Facebook, Instagram, and Google as SaaS products.
SaaS, PaaS, and IaaS – What's the Difference?
SaaS, PaaS (Platform-as-a-Service), and IaaS (Infrastructure-as-a-Service) are the three layers of cloud computing.
IaaS is the most basic layer; PaaS is in the middle, and SaaS sits on top.
Software as a Service: A vendor has already built the software, and you pay a monthly or annual fee to use it. The vendor handles maintenance, upgrades, and any other software-related issues. Think of it as using a passenger train. All you have to do is enjoy the service; schedules, routes, maintenance, and fees are determined by the vendor.
Common example: Google Apps
Platform as a Service: The vendor develops and deploys virtual servers, OS, applications, storage, and security, which saves you time and resources. To use the vehicle analogy, this would be like hailing a cab. The cab driver keeps the car running and takes you wherever you want to go. You must inform him of your destination and the best route to take.
Common example: Google App Engine
Infrastructure as a Service: Instead of buying servers and expensive hardware, you can rent them from a vendor. Storage, networking, and offsite servers can then be accessed over the internet whenever you want. Think of it as leasing a car. All you have to do is fuel the car (install an OS and apps, in this case); maintenance is the vendor's responsibility.
Common example: Google Compute Engine
History of SaaS
Here's a brief history of how SaaS came to be:
The 1960s: Computers are huge and too expensive for educational institutions or small- to medium-sized businesses. Instead of owning a computer, people rent power and space from a vendor through time sharing. Every user has a specific time-share in which they can access the computer system.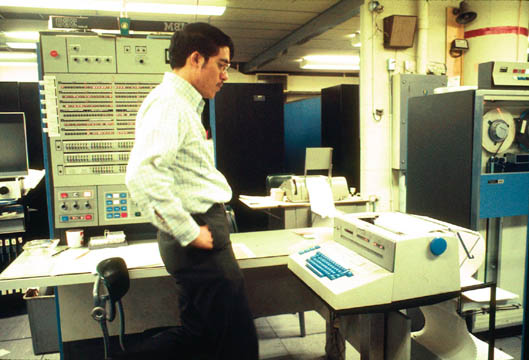 1987: Pat Sullivan and Mike Muhney released ACT!, the first customer relationship management (CRM) software. It allows businesses to gather and store customer contacts.
Early to mid-90s: Computers become cheaper and employees can now have computers at their desks. Applications are now stored on in-house machines. Data is stored on a central server. IT departments are staffed to manage and ensure the smooth running of this Local Area Network. Hard drive space fills up pretty fast and getting a new one like the one shown in the ad below proves too costly.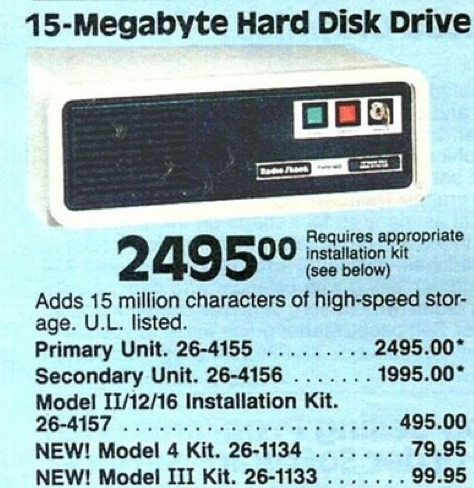 Late 90s: Businesses start to explore cost-effective data storage solutions as the internet becomes widely accessible. Businesses store data offsite and access it over the internet through an Application Service Provider (ASP). The client must wait for the vendor to manually input his login credentials from his end. It's not long before ASPs are replaced by a self-service solution.
1999: Salesforce introduces multiple products and services that are delivered over the internet. They include CRM software, sales cloud, and service cloud. Businesses are attracted to this model, as they no longer have to deal with long-term contracts and licensing. A $50 monthly subscription fee is enough to enjoy the perks.
The 2000s: Concur, which previously sold packaged software in computer stores, becomes a fully SaaS company. Writing software in disks, packaging, and shipping had become too costly. Concur sells software licenses to businesses directly until 2001, when they go SaaS. As a result, Concur's gross margins grow to 72%. Soon, Oracle and Sage start to deliver a SaaS version of their products. There's no turning back.
History of the SaaS LMS
The history of the SaaS LMS can be traced back to 2008 when Eucalyptus software was introduced.
Eucalyptus was open-source, meaning that developers could modify the code.
It was compatible with the Amazon Web Services (AWS) application program interface (API), meaning it would operate with other AWS-based services.
This enabled users to deploy private and hybrid clouds.
As an IaaS, Eucalyptus allowed learning and development professionals to deploy their LMS entirely online. No installation was required.
Today, you'll come across leading SaaS LMSs such as:
World Manager
Open edX
ScholarLMS
Why is SaaS LMS so Popular?
Businesses are fast adopting SaaS LMS because of these obvious reasons:
It's fast and easy to deploy
It's cost-effective
Let's look at other not-so-obvious reasons that have contributed to the rise of SaaS LMS:
Automatic Upgrades
A SaaS LMS is upgraded centrally, ensuring everyone is using the latest version.
Upgrades happen fast, without interrupting ongoing processes.
If you get an advanced LMS such as World Manager, you'll enjoy free upgrades for the life of your agreement.
Security
Your data is safe because it's stored in a central location.
All your content is organized so you can find materials easily when creating courses.
That's a huge time saver.
A credible SaaS LMS comes with user authentication, data encryption, and other safety protocols.
Your employees won't worry about privacy infringement when they're logged in.
Scalability
With a SaaS LMS, you can install add-ons or enroll more users as you see fit.
A SaaS LMS evolves according to your business needs. You can start small and add to the breadth of your LMS as you onboard more staff.
If you don't want to pay for extra features, you can downgrade to a cheaper plan at any time.
How Can I Get a SaaS LMS for My Business?
SaaS is fast replacing on-premise software in modern businesses.
Train your staff with an LMS that allows for self-authored eLearning, policy sign-offs, and real-time reporting.
The World Manager LMS is exactly what a growing business like yours needs to gain a competitive edge.
Reap the benefits of a leading SaaS LMS by booking a customized demo today.