We have seen the pandemic wreak havoc on businesses in every industry worldwide for the past two and a half years. Yet, according to analytics and consulting firm Gallup, 2021 saw the first year in the last decade that employee engagement declined year over year.

Why Are Employees Feeling Disengaged?
Employees may feel disengaged for several reasons, but the world around us changed over the past couple of years. This brought on a whole other level of disruption in the workplace and made employees feel even less engaged with their jobs.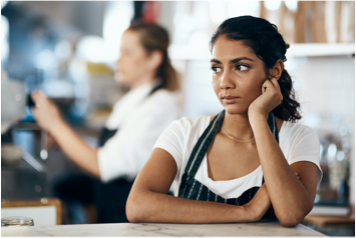 In summary from SHRM.org, Gallup stated that in their survey of employee engagement, they found that most employees feel that the lack of clarity on expectations, having the right materials and equipment to do work, and having an opportunity to do what they do best in the workplace are the main contributing factors to less engagement in the workplace. Gallup also found that the common denominator in most industries started with the manager. The less the manager felt engaged, the less they pushed to engage their employees.
How Can You Increase Engagement In The Workplace?
Employees want to feel engaged; most of the time, they aren't looking for something extravagant. Consistent and concise communications to all levels of your organization can help increase engagement immediately. When employees know what is happening within the company and understand what is expected of them, they will push to achieve those goals.
Furthermore, simple recognition can drive engagement. Knowing the expectation is one thing, but being told regularly that they are MEETING that expectation ensures employees feel appreciated and valued.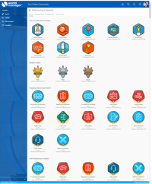 An employee development platform provides a solution for ensuring employees are recognized and feel appreciated. Companies can create awards and badges that employees can earn for completing training, engaging in the platform, and completing surveys, to name of few.
Additionally, FranConnect's World Manager platform has everything a company needs to communicate with every employee in the company and ensure that information is received in a timely manner. Companies can create unlimited job roles within the platform, allowing employees to receive targeted communications specific to their position. Other communication tools such as Notices, Calendars, Forums, and Employee Surveys can keep employees informed and engaged in the platform.
On top of all the targeted communications options for companies, the platform is also designed with social functionality to allow employees to engage with each other. For example, creating competitions for your people, or sharing updates about vacations or activities, can create a healthy environment that an employee can appreciate.

What Does It Cost To Drive Engagement In The Workplace?
The better question is, what is the cost of having disengaged employees? When companies find that their employees are disengaged or undervalued, it can directly affect the bottom line of a business.
Those employees might not be meeting customer services standards, not taking care of customers in a timely manner, or worse – quitting a job altogether and leaving a shift shorthanded.
Increasing communication and engagement with your employees does not have to be costly. An example in SHRM.org for finding the right engagement tool was a company diverting training monies to afford new engagement tools. With FranConnect's World Manager, that is not necessary. In addition to having a world-class training platform for your employees, employee engagement tools are built into the platform. This ensures that companies receive the highest value in a training platform and comprehensive employee communication and engagement tool.