Millennials. It feels like whether or not you're a part of this generation (loosely defined as born in 1980-1999), the word leaves a sour taste in your mouth. It comes with an air of entitlement, laziness, and narcissism. It paints a picture of a generation plagued with debt. But it also illustrates a generation of innovative, culturally diverse, well-educated, and tech-savvy individuals who are calculated-risk takers. And they're on the hunt for the next best thing.
Franchising is an overlooked opportunity among millennials, and I'd venture to say it's an overlooked group of prospects in franchising. As a millennial working in the franchising space, I believe it's a great fit for both sides. Here's why you should target millennials in franchising.
Entrepreneurship – Franchising fulfills an entrepreneur's desire to manage and run one's own business, which is a desire of many millennials – to be our own boss. The National Chamber Foundation says one-half to two-thirds of millennials are interested in entrepreneurship. Franchising comes with support and a worn path to success, which the traditional startup does not offer, and this could be appealing to this generation.


Work-life integration – Millennials are looking for a lifestyle, not just a job. We aren't interested in sitting in a cubicle for 40 hours a week. (Hence why many companies are offering more and more flexibility in the workplace.) Becoming a franchisee offers the lifestyle millennials are looking for, as it entails more than sitting behind a computer all day. It also means, to some extent, you can set your own hours and work on the go.


Support – Yes, millennials like to believe we know it all. I mean, here I am writing a blog post on why we're a great fit for franchising, yet I am not a franchisee myself. However, we are eager to learn. We are the most college-educated generation, and many of us have earned higher degrees. The point is that we want to learn from successful people running successful businesses. Mentors are a big part of our lives as we navigate the world, and you – as the franchisor – have a great opportunity to present yourself as a mentor and support system while allowing us to run our own business and fulfill our entrepreneurial spirit.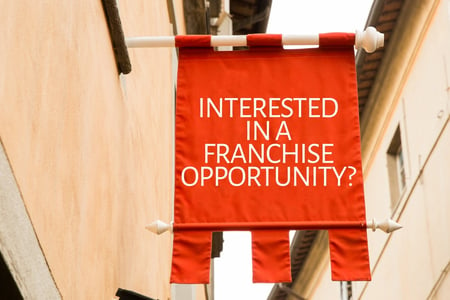 Millennials are going to challenge you, but I think they're going to challenge you for the better. We want nothing more than to succeed, and at the end of the day, that's what you want, too. Plus, millennials are the largest generation thus far, and soon you won't have an option in embracing them as viable candidates – otherwise, your business won't be an option at all. How do you go about marketing to this group? Here are some tips for your franchise marketing efforts.
Tell us we can be our own boss. As mentioned, we want to be in charge. Focus on the aspect of franchising that gives us power and flexibility in running a business, not on doing what we're told.


Start in higher education. Start your marketing efforts in universities and college programs. Plant the seed early on that this is a viable option for a career. Have an executive from your brand guest lecture at a nearby university or teach an online course. You won't just be reaching 18-22-year-olds, but you'll reach those of us who are taking classes part-time, too. Remember, we are eager to learn and have dedicated ourselves to being life-long students.


Significantly strengthen your online presence. We're a tech-savvy bunch. We came of age alongside the technological boom, and it's a part of us. If your digital presence is weak, there's no way you are going to reach the millennial masses. It's imperative to have a dedicated recruitment website with content that speaks directly to this audience. Include testimonials from current franchisees in this generation – consider capturing their experience on video or in a series of blog posts. Make sure your social media is alive and well, as this is a key place to connect with millennials. Use digital advertising. You're going to have better results with social media advertising, AdWords, sponsored content, and earned media than print and more traditional outlets.


Embrace technology. Most of us are not going to be interested in opening a franchise unit with a company that isn't using technology. It applies to the simple things, like having a strong email system instead of relying on phone calls (we don't talk on the phone), as well as to more complex areas, such as having avenues for owners to share information, voice their opinions, and learn when and where we want to. As you partner with more millennial franchisees, be sure to have an open mind to learning from us, too, particularly as it pertains to technology. We're up-to-date with the latest tech trends, and we will want to share ideas for your franchise system. Remember, we both want nothing more than to succeed.


Guide us financially. Unfortunately, most people in this generation don't have a lot of spare change, and a many of us are plagued with debt from student loans. The upfront costs to become a franchisee will seem daunting, but show us that there are options when it comes to financing a new unit. Provide example worksheets on building a financial plan for the business, and offer tips and best practices for talking to lenders. This is most likely new territory for us, and we'll be open to learning from you to become a great partner.
The future of franchising is bright. To keep it this way, the time to start marketing to and working with millennials is now. (Though you do want to ensure these millennials are qualified leads.) Embrace this generation, as we're big, bold, and here to stay. Together we can make great things happen and lead each other to success.
Want more tips on improving franchise sales? Download a free copy of Optimizing Franchise Development: Old School Principles Meet New School Tools.