Recently, I attended IFA 2016 Convention, in San Antonio. The conference is a leading trade event for franchisors, franchisees and suppliers who support the franchise industry. This was my first year attending IFA and my overall assessment is "What a wonderful event!" The highlight was gaining access to industry thought leaders as they congregated to share their insights on a wide range of topics, including best practices, strengthening the franchisee ecosystem, and the future of the franchise industry as it continues to be an attractive business model for emerging brands. However, my favorite part was having the opportunity to forge new relationships and reconnect with existing friends.
Key takeaways from IFA 2016 Convention and the future of franchising
In the lifespan of franchising, the past several years have brought about transformative changes in how we interact with technology. And, as franchisors compete to grow units and work to make each franchisee more successful, many of us in the industry have come to realize that a major strategic advantage is to embrace today's leading technology and apply it as one of the critical success factors for growing our businesses. The technology solutions available today hold the promise of creating improved engagement between franchisors and franchisees. This is just the beginning.
Yet, technology is only one aspect of the equation that will lead to continued success. Culture and community have, and will continue to, play an integral role in leading and managing in today's competitive franchise business environment.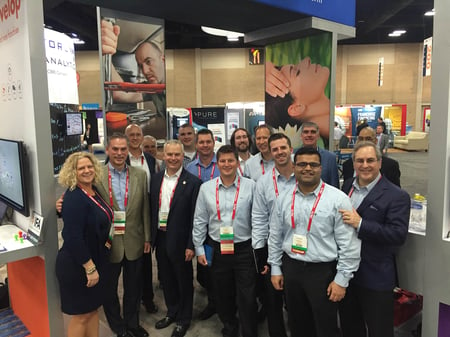 My key takeaways from IFA 2016 Convention:
Culture
One of the most talked about panels was Market Trends and Success Stories in Franchise M&A (Mergers & Acquisitions), which included Dina Dwyer-Owens, Co-Chair of The Dwyer Group, as one of the speakers. What specifically stood out in her discussion is the importance of culture – how individuals represent the brand is vital; franchisors must know their values and impart them to their franchisees; and franchisees must fit in culturally, because if they do not, their chances of success are slim. Bottom line – only with the right cultural fit can the business grow franchisee unit level sales and profitability, improve franchisee support services, and increase the number of units through targeted franchise development.
Learn more with Mary Thompson, COO of The Dwyer Group, as she discusses company culture and effective field operations in a webinar series with FranConnect.
Technology
With digital, social and mobile, consumers are sharing their opinions and experiences with brands. And all brands, no matter how large or small, need to be engaged and connected – not just with the consumer, but also, with those within their franchise network. Yet, many in the industry continue to use Excel spreadsheets, Microsoft Word documents and email to share and communicate important business information. As an industry, there are challenges to overcome, but we're getting there with dialogue, collaboratively sharing of information, and establishing new, tech-savvy best practices for operational success.
Learn more with Shawnon Bellah, COO of Nestlé Toll House Café by Chip, as she discusses how to implement an effective field operations tool in a webinar series with FranConnect.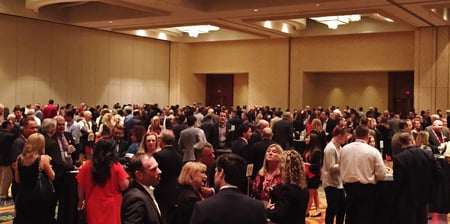 Community
The franchising industry is, without question, a community – one that fosters mentorship, deepens new and old connections, and cultivates a positive culture where we help one another grow. And unlike many other industries, our success is largely due to our community. Why? Simply put, we teach, we learn, we support.
This year's convention was no different, as we gathered together to see old friends and make new ones. And here at FranConnect, we are proud to be part of the franchise community, as together we are making the industry better and stronger.
For more information on FranConnect and FranConnect Sky, visit www.FranConnect.com.