Recently, I attended IFA 2017 in Las Vegas, the biggest franchise event of the year. This annual conference brings together franchise leaders of all sizes, from single to multi-unit franchisees, to franchisors, to supplier partners. Each year at IFA, we gather together to share insights on best practices as we renew friendships and build new relationships.
This year was a particularly exciting event for FranConnect. We have a number of new, game-changing offerings that we proudly shared in our booth and will be released in the coming weeks: an Intuit Quickbooks Online integration, a new custom-tailored franchise business intelligence tool, a new integration with Gmail, and a new marketing dashboard.
Learn more about our what we showcased at IFA 2017:
FranConnect Sky Insights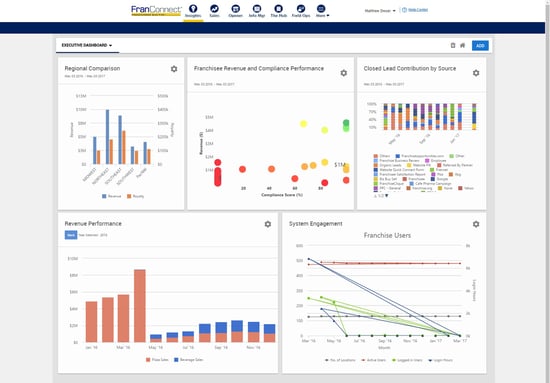 This business intelligence tool was developed with the specific needs of franchise businesses in mind. With FranConnect Sky Insights, franchise leaders are able to make better and informed business decisions with data from across all FranConnect modules. What's more, brands can also make this powerful tool available to unit owners, as well providing owners with unmatched insight into their business operations. Insights unifies your data across your entire franchise system in real time and enables you to get information from your data – it's like having a data scientist at your fingertips.
FranConnect for Quickbooks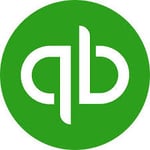 FranConnect Sky now natively integrates with Quickbooks Online to create the most comprehensive franchise accounting software in the market. Brands can provide a master chart of accounts to their franchisees, allowing unit owners to do a very simple mapping of accounts that will be automatically synced each time financials are subsequently submitted to the franchisor. For brands, with all units submitting information in a common chart of accounts, they can much more easily see a true apples-to-apples comparison of all P&L derived metrics across their entire franchise system. And for owners, significant time is saved for each request to provide financial data. But wait, there's more! Once financial information is submitted, FranConnect Sky automatically calculates royalties due to the brand and makes the associated journal entries in both the brand and the franchisee's QuickBooks Online system, further simplifying the entire process. Learn more about the partnership here.


Gmail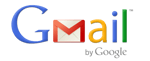 Our Gmail integration provides users with the ability to track in real-time all prospect and customer interactions. Additionally, folks can stay in Gmail to access their FranConnect Sky-based contacts and even create new contacts and leads – all without having to leave their inbox.


Marketing Dashboard
For brand CMOs, our new marketing dashboard provides a single-source for marketing performance across the franchise brand. CMOs are now empowered to track in real-time local marketing spend and ROI, as well as drive marketing and brand consistency. What's more, local unit owners can also benefit from the same powerful marketing KPIs unique to their own units, too.


With these new products and features, we are bringing to life the "what if you could" scenarios to drive operational, financial, and marketing improvements that are specific to franchising. Franchisors can gain visibility to improve franchisee performance, award more units and improve lead-to-close conversion rates, improve on-time openings, increase unit revenue to build the brand, and make all units more successful.
Stay tuned for more information on the release of FranConnect for Quickbooks, Gmail integration, and the new marketing dashboard. In the meantime, request a demo for FranConnect Sky Insights and start making better business decisions.