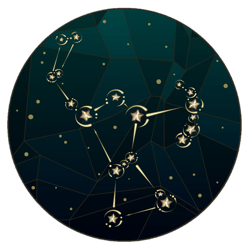 The latest version of FranConnect's SaaS franchise management software, FranConnect Sky: Orion, was released late December 2016 with over 130 new features. The new features include business critical application updates like batch data imports, mobile capabilities, SMS ability, and important integrations like for Quickbooks Online from Intuit.
Before we launch into the features, we want to make sure you know we're not talking about the stars in the sky when we refer to the Orion release. Each release of FranConnect Sky has a name. The names allow us – FranConnect and our customers – to keep track of what features were added and updated when, and it is an easy way to make sure you are using the latest and greatest version of your franchise management software. The first release of FranConnect Sky in early 2016 was Sunrise, followed by North Star and Milky Way. Because this release has so many new features, we named it Orion, like the powerful hunter in the night sky.
Now that we're on the same page, here are some of the features that will help you unleash the power of FranConnect Sky: Orion.
Batch Imports – Apply mass data updates to your franchisee records in Info Manager by importing a spreadsheet using the new batch update importer.
New mobile app – Access your FranConnect Sky system any time from your mobile device using the brand new mobile app for iOS and Android.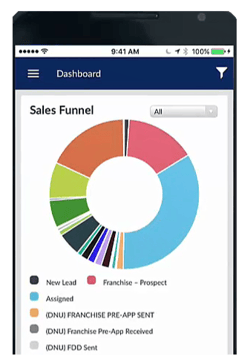 New SMS feature – Send text messages directly from the system to your contacts and track their responses within their activity history using the new SMS feature.
Redesigned Campaign Center – Take your email communication to the next level using the redesigned Campaign Center. The brand new, easy-to-use, drag-and drop email template editor creates mobile responsive emails.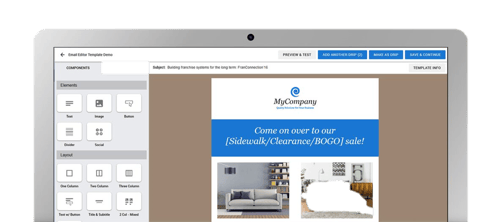 QuickBooks Integration – Franchisees using QuickBooks for accounting can now import their QuickBooks Profit and Loss reports directly to the Finance P&L analysis tool.
New Workflows – Add layers of automation to your Sales and CRM processes using the new Workflows feature. Trigger status changes, email notifications, task creation, and more.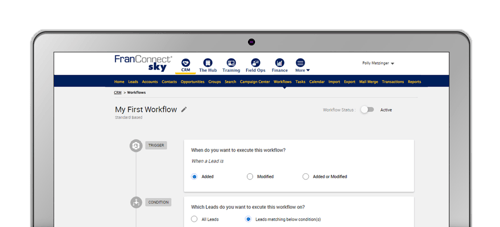 You can also check out this video to better understand the new features that will arm you to grow your franchise and make every unit successful.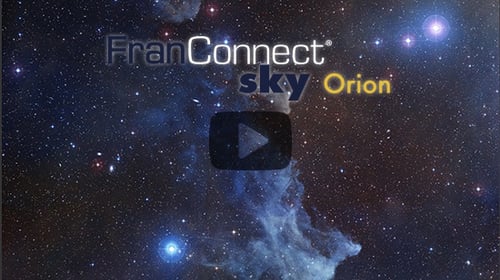 Have questions? You have options.
Join us for a special Ask the Experts session on Friday, January 13 at 2pm EST highlighting Campaigns and Workflows in Sales. Click here to register.
Not a FranConnect Sky user and want to learn more? Contact your representative or click here to request more information.
For all other questions, please contact FranConnect support by emailing helpdesk@franconnect.com or calling 1-800-280-8305.