At the beginning of each year, when the bustle of the holidays has come to an end, I like to take a moment to reflect on the year prior and think about our year ahead. FranConnect had a great year in 2016 – we increased customer engagement, learned from our customers and partners, grew our team, attended events and tradeshows around the nation, and even streamlined our branding. This has me exceptionally excited for 2017, as we prepare for an even greater year ahead. Join me in a reflection of 2016 and a peek into what's in store for FranConnect in 2017.
2016 in Review
FranConnect Sky
One of the most exciting moments of 2016 was the launch of FranConnect Sky, a cloud-based franchise management software offering that provides customers with continuous product updates and contemporary ease of use our customers have been counting on from us.
FranConnect Sky had four releases last year with improvements and new features. Each release was named – Sunrise, North Star, Milky Way, Orion – to keep track of what features were added and updated and to ensure you are using the latest and greatest version. FranConnect Sky: Orion was released in December 2016, and you can find more information on it here.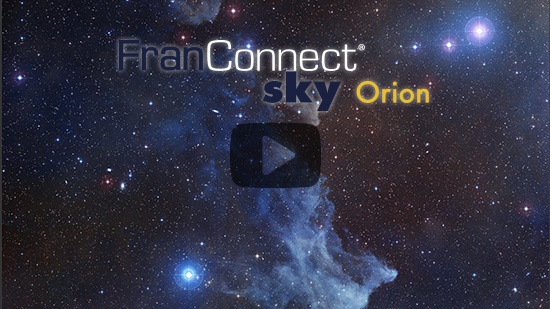 Growth
We added over 60 new brands to our customer base – incredible! We could not have done this without the support and evangelical-like dedication of our customer power users. We rely on you to give us feedback and push us to continually enhance our products. Our sales, marketing, and services teams have dedicated a lot of time to building a great company. We are thrilled that a large group of existing customers have chosen to migrate to FranConnect Sky. The satisfaction accolades keep coming in, and we are excited about the journey that lies ahead for each of them as they work with us to make technology a competitive differentiator for their brands.
This has also been year of intense growth at FranConnect. By listening closely to our customers, we learned that we needed to make some improvements. So, we did. We hired new talent in marketing, sales, and training. We created a customer advocacy team to help customers get the support they need to get additional value from their FranConnnect systems. And we hired three executive team members in critical functions – customer operations, finance, and product management. With this added talent has come increased communications to our customers; additional training and educational opportunities; improved customer support; and business consultants for helping customer implement best practices across development, operations, finance, and marketing.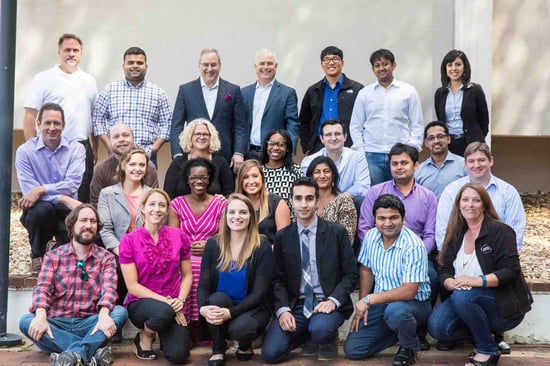 Rebranding
After extensive research, including customer and prospect interviews and surveys, we went through a rebranding in 2016 to streamline our assets, improve company culture, and guide our company in all directions. We created a new logo, updated our website, established core values, and designed a franchise lifecycle diagram to better illustrate how our product is designed to help franchise brands every step of way.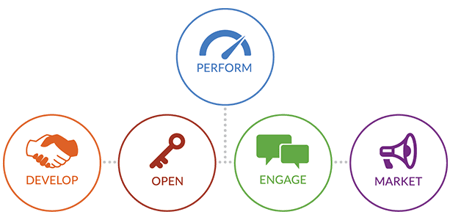 IFA and other events
We kicked 2016 off like we do every year, by gearing up for the International Franchise Association Annual Convention. It's a wonderful time of year, as we get to talk to many of our customers in a few short days, while meeting new faces and talking to brands about their priorities and what we can do to help. Along with IFA, we attended a number of other industry tradeshows – Franchise Leadership and Development Conference, Franchise Expo West, FranTech, Emerging Franchisor Conference – and customer conferences – Griswold, OrangeTheory Fitness, and Grease Monkey, to name a few. Every chance we get to interact with you face to face makes us better at what we do, so thank you again for all of your support.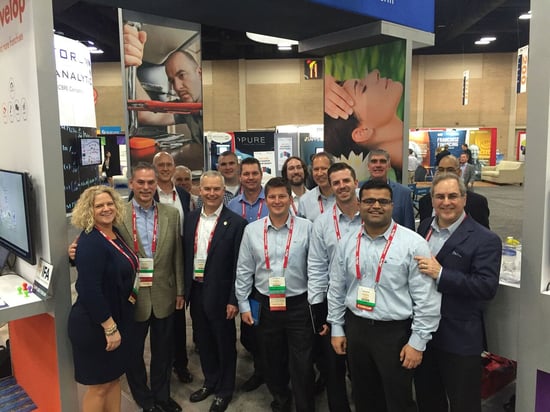 FranConnect Events
We also had the privilege of hosting two events of our own: FranConnection '16 and the Customer Town Hall. With the theme "Engage, Innovate, Grow," FranConnection '16 was a forum to share ideas, have meaningful discussions, and provide franchisors with practical, actionable information to apply within their organizations.
We also held our first ever Customer Town Hall, where we solicited feedback from our customers regarding our product and other aspects of FranConnect. This was our most important event. We received so much constructive feedback and new ideas for product features that our team has been very busy! Since then, we've been working to improve our customer service and tackle potential challenges before they ever become an issue. We sincerely appreciate all our customers who attended and voiced their opinions.
What's In Store For 2017
As nice as it sounds to sit back and relax after such a tremendous year, we are way too excited about what lies ahead to rest on our laurels. This year promises to be a great one for all our stakeholders – here's a little insight into what we have planned.
IFA and other events
As usual, kicked off the year with the IFA Annual Convention. Check out our recap of the event. We announced exciting new partnerships with Intuit Quickbooks Online and Gmail (think marketing, finance, and operations), as well as FranConnect Sky Insights, a brand new franchise business intelligence tool. Read more about it here.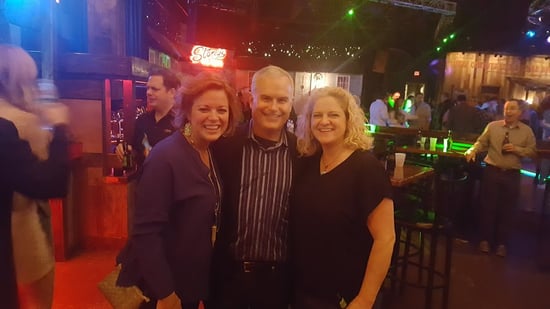 You'll also find us at industry events, such as the 2017 Restaurant Franchising & Innovation Summit and Franchise Leadership and Development Conference, as well as showing support at customer conventions.
FranConnect Sky
This year, along with several new releases of FranConnect Sky, we are focusing our efforts on native mobile applications, new integrations, and UI/UX. Our goal is to make FranConnect your primary system of record and one that is easy to use. We are excited to have Mike Morper, SVP of Product Management, as the new leader for our product team. Mike is experienced in product planning, launch, and communication, and he has some great things in store to make sure you are well-informed about your product.
Marketing Campaigns and Thought Leadership
Throughout the year we'll be launching marketing campaigns that focus on various FranConnect Sky modules, franchise industries, and company sizes. With this comes new material for all franchisors – customers included – to enjoy: webinars, white papers, ebooks, case studies, blog posts, videos, and more.
In fact, we've already launched our first marketing campaign on FranConnect Sky Field Ops. You can download 5 Field Operations Secrets from 600 Franchise Brands (workbook included!), listen to a recording of webinar with the COO of The Dwyer Group, or read our blog post "Consistency is Key: A Field Operations Blueprint for Franchise COOs."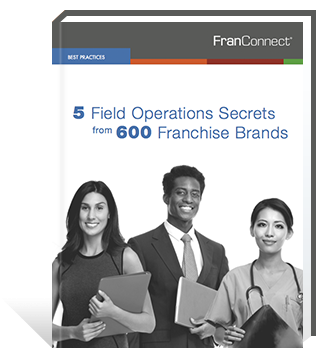 Improved Customer Service
One of the most insightful things we learned in 2016 was how important it is for FranConnect to continually improve our customer service. Along with creating positions dedicated to serving our customers, we are proud to have Gabby Wong join our team as EVP of Customer Operations to continue improvements in training, educating, and assisting our customers. This is at the top of our priority list, and we welcome customer feedback in how we can further meet your expectations.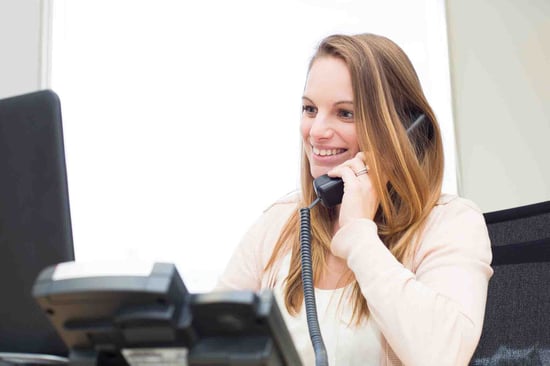 FranConnect Events
In addition to FranConnection and a second Customer Town Hall (dates TBD), we will launch regional user groups that will enable customers to get together to learn how each company uses FranConnect. This program will give FranConnect customers the opportunity to not only engage with our team, but more important to engage with and learn from each other.
Continuous Improvement of Company Culture
At FranConnect, we are dedicated to continuously improving our company culture. Our core value 'Team, Team, Team' is of utmost importance. We strive to be collaborate and promote personal growth in every individual as we continue to add the best talent to our team. It is our promise to ensure our employees are in a state of continuous growth and learning and are proud of the work they do. If you are interested in joining our team, click here.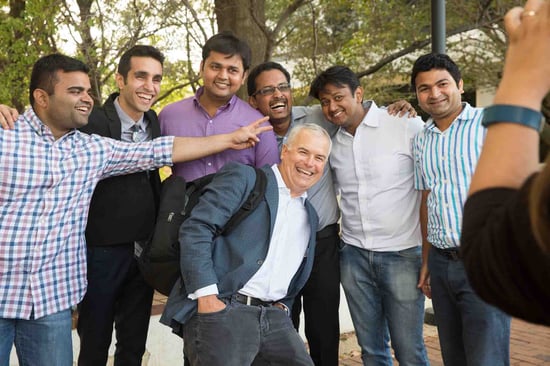 In summary, thank you for a wonderful 2016. We look forward to working with you and learning from you in 2017. Cheers to a great year ahead!