1851: Tell us about yourself.
Wood: I have been in franchising for 32 years. I started in college with our sister company, College Pro Painters, in the 1980s. I was a franchisee for a few years. Now I'm part of the franchisor and have been with company ever since.
1851: How did you get involved with FranConnect?
Wood: I've participated in industry franchise leadership teams for the past 25 years, which is how I know Keith Gerson [FranConnect's President]. FCI has used several franchise management systems over the last few years. Our old franchise management system started to cause us pain, and one of our sister companies was already using FranConnect. I knew that Keith could service our relationship with FranConnect in a way that made me feel confident.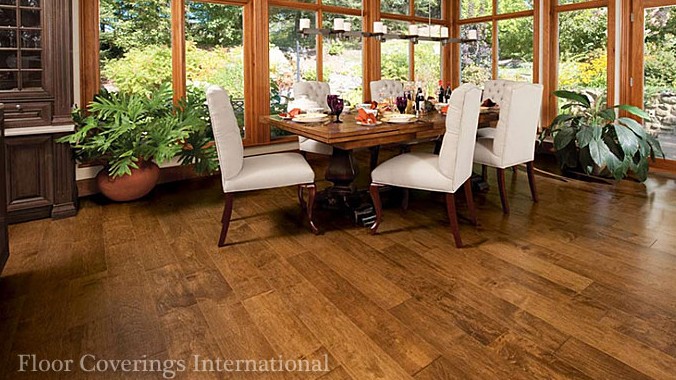 1851: What kind of pain were you having?
Wood: We were working with our old franchise management system since 2006. The platform was fine, adequate and up-to-date at first. As time went on, its platform was not innovating or being developed. It became antiquated and clunky. It wasn't operating well with respect to tracking franchisees and simple functions like that. It was obvious we needed a new home.
1851: What motivated you to make the switch once and for all?
Wood: We don't take making a move like this one lightly. If we don't have to move, we'd rather not. But we needed better access controls. For example, we needed to give outside suppliers and vendors access to certain files and data without giving access to all of our data. We also wanted brokers to see available territories without seeing our whole CRM.
One of our sister companies was already using FranConnect, so we were able to validate with them. We also received a list of references to check out.
1851: Was the system delivered as promised?
Wood: Yes. There was so much functionality with FranConnect; we are continually learning and uncovering opportunities we didn't know we didn't understand before. They continue to send folks to our office to train us.
1851: How has the software helped you in your business in a way you didn't expect?
Wood: Being able to integrate our franchisees' financials into the financial module has helped us tremendously. Whereas our franchisees were all using different accounting systems prior to moving to FranConnect, we now have them standardize on QuickBooks Online, whose feed syncs with FranConnect's financial module.
1851: Is FranConnect on the cloud or is the software installed manually and pushed out?
Wood: It's completely cloud-based.
1851: What's new three years later?
Wood: We recently hosted some FranConnect team members. They participated in a meeting we were having, and they uncovered some things we didn't know our software could do. One of them was Outlook integration, which we are working on now. Instead of manually archiving emails going back and forth between FCI and franchisees, they can feed into the database within FranConnect automatically, which maps and archives the emails.
1851: Anything else you would like to add?
Wood: FranConnect has an open-minded attitude towards helping its clients. Their willingness and assertiveness to ensure we are happy and continually onboarded properly is refreshing. Their platform has evolved in our three years with them, and they are continually reassessing it. They offer us up the opportunity periodically to come in and get trained on new developments. Or they come down and work with our team, reviewing our platforms and walking through different features and benefits we weren't using, and so we keep learning. On their most recent trip, we realized we were underutilizing the franchise development portal. I anticipate we'll keep making changes that help us improve.
FranConnect is a highly configurable and comprehensive franchise management software solution to help dynamic brands manage and grow their franchise systems.
Floor Coverings International is the #1 Mobile Flooring Franchise in North America. Floor Coverings International is a subsidiary of FirstService Brands.