FranConnect, the leading provider of franchise management solutions, has taken a big step forward in its plan to accelerate innovation with the hiring of Jaffrey Ali as Vice President of Product Strategy and Management.
"In the past few months, we embarked upon an extensive growth strategy discussion to further extend FranConnect's role as the leading innovator in franchise technology. To fulfil this vision and extend our footprint, we are excited to welcome Jaffrey to our team" explained FranConnect President/ CEO (2019) Gabby Wong. "Jaffrey has an excellent background in both analytics and technology solutions and truly understands the product technology market from a strategy perspective. He's a great addition to help us further drive FranConnect's commitment to innovation."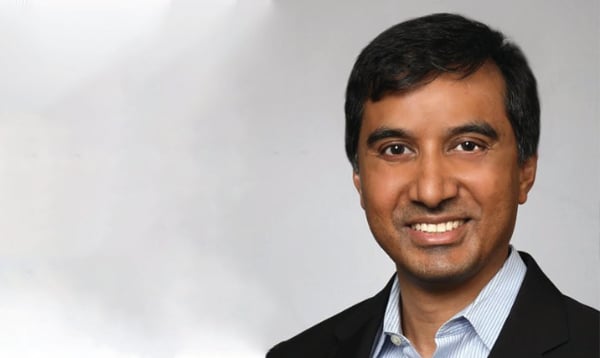 Ali, a seasoned product management and marketing executive, joins FranConnect with 20-years of product management experience with various technology companies building mission-critical software products for the consumer-packaged goods, risk management and emergency management industries. Ali has spent his career creating highly differentiated product offerings that have built startup environments into serious players in their industry, making him a sought-after expert in his field. Most recently, he served as Head of Product Management, Strategy and Marketing for Haystax Technology, a cybersecurity product company.
"I see FranConnect as an evolution of the work I've done building high-impact software that addresses the needs of certain verticals," Ali said. "The franchise industry is compelling and home to so much entrepreneurship. FranConnect realized the industry was underserved and built its platform over the last decade around specific industry needs, becoming the most sophisticated and successful player in the space. There is a ton of opportunity to further legitimize the space and make franchise management systems like ours an integral and valuable part of franchise operations," Ali said.
Ali's background working with innovators and thought leaders in various industries to develop software solutions puts him in excellent position to lead product management and strategy for FranConnect. Ali plans to impact strategy by taking the company vision and creating a product roadmap for success, translating to concrete milestones for the product. The management aspect of his role will involve determining ways to build and invest in the product on an ongoing basis to gain customer traction and increase value for customers and, in turn, the company.
"The FranConnect product has so many uses and so much potential in the franchise industry," Ali said. "The commitment the company has to itself and its product is inspiring. I'm excited about this role because FranConnect is at the right stage, in the right market and possesses the ability to make a huge impact. Franchise management requires new technologies and FranConnect has established itself as the go-to resource to deliver those. We are on the verge of the next phase of growth, ready to scale and become a nationally recognized innovator in the technology sector," Ali said.
Wong added, "We've taken a close look at what the market really wants to see from FranConnect, and we have some exciting new products on the way in 2019. As we continue innovating beyond our projected roadmap, Jaffrey will play an essential role in helping us ensure that we have the best product management strategy in place as we take these new products to market in order to help both current and future clients receive the maximum benefit."