One of the biggest trends coming out of the end of 2021 is stay-at-home customers. People are spending more time at home than ever, affecting some industries where franchises operate powerfully.
According to an analysis from Google, the at-home consumer is being driven by a few underlying behavior shifts.
A new relationship with time and space. Time is more fluid, and we are finding more uses for space. The bedroom is becoming the home office, and the living room is turning into a gym for at-home workouts. The kitchen table is doubling as a classroom as kids spend parts of their school day at home. As a result, home services franchises are thriving.
Seeking novel ways to enjoy the outdoors. Travel restrictions mean that people are looking for new ways to have adventures. One way is enjoying their own backyards and outdoor spaces, helping pool, deck, and similar companies.
Redefining companionship. As people are spending more time apart, human beings, who are social creatures by nature, are looking for companionship. This has led to a boom in pet buying and services, such as boarding and daycare, that support animals as part of the family.
Home Services, due to their essential nature, are often considered recession-proof. In fact, during the pandemic, some of these businesses are booming. According to CNBC, "Home extensions and additions jumped 52%, and security and privacy also saw much greater demand with interest in fence installation and repairs up 166%."

Premium Service Brands, which offers lucrative and unique brands in niche areas, stood out as a group sharing positive news. 360° Painting grew their system by 15 units, and saw a 35.5% increase in sales Q1 2020 over Q1 2019. In fact, several brands had success stories to share in 2020.
Pools and other outdoor activities are booming. According to CNBC, "Pool demand is so strong that even Wall Street investors are taking note. Poolcorp, an international distributor of swimming pool supplies, parts, and outdoor living products, hit an intraday all-time high this week and is up over 54% year to date. The stock is on pace for its best year since 2003."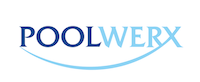 Poolwerx, one of the world's largest pool and hot tub maintenance providers. opened 11 stores in 11 months in Australia. "The home service industry has proven time and time again to be recession-resistant, and this has become particularly evident during Covid-19," CEO John O'Brien explained.
As stay-at-home customers look for companionship, they are finding it in animals. Many of us have friends or neighbors recently buying a dog to fill the void created by the pandemic. According to the Washington Post, "Shelters, nonprofit rescues, private breeders, pet stores — all reported more consumer demand than there were dogs and puppies to fill it. Some rescues were reporting dozens of applications for individual dogs. Some breeders were reporting waiting lists well into 2021."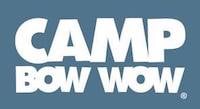 Camp Bow Wow, North America's largest pet care franchise, includes dog daycare and boarding. During the pandemic, they opened nine new camps nationwide, and continued their high-growth trajectory with twelve franchise sales across the continent.
Stay-at-home customers are a trend here to stay in 2021 and beyond. The examples above are just some of the businesses that will emerge stronger as we move forward together.
For more on franchising trends, watch FranConnect's recent webinar, where we report key takeaways from our annual Franchise Sales Index Report.