It's a tumultuous political climate in the U.S. right now. Our two major political parties are deeply divided, and it seems even within parties our representatives are finding it difficult to find common ground. Americans are uneasy, particularly with so many unknowns, and it doesn't help that we are inundated with left- and right-leaning news from the media at every turn. After looking at the American Psychological Association's annual "Stress in America: Coping with Change" survey, NPR reported that "57 percent of people polled in January said they were stressed about the current political climate; 66 percent were stressed about the future of our nation; and 49 percent were stressed about the outcome of the presidential election."
I needed something positive to grasp ahold of, and I found it while browsing the International Franchise Association's site on the franchise economy. Franchise Economy provides statistics about the national impact of franchising, and regardless of your political leanings, it serves as a glimmer of hope during a difficult time. There is a positive outlook for the franchise community, and it has far-reaching effects.
According to IFA's "Franchise Business Forecast for 2017," all trends point up relative to 2016 economic data.
744.4K

establishments




(+1.6%)

7.9M jobs

(+3.3%)

$710B output

(+5.3%)

$426B GDP

(+5.2%)

These numbers are significant. Franchises are pouring money back into the economy and creating jobs left and right (pun intended). Because of this, the American people show favorable support toward franchises. Check this out:
Voters who have favorable view of neighborhood family-owned franchise businesses:
76%
of all voters
76% of Democrats
73% of Independents
79% of Republicans

Voters also think that locally-owned businesses are more likely to work to support local communities, which is evident by brands such as Which Wich, with Project PB&J, and Jersey Mike's, with their Month of Giving.
We're in an age of entrepreneurship – in fact, entrepreneurship is back on the rise. Franchising offers opportunities to entrepreneurs and creates many more jobs nationwide. Millennials are the largest share of the American workforce and one-half to two-thirds are interested in entrepreneurship. Women in franchising continues to rise, increasing from 45 percent from 2007 to 2016, and includes more women in leadership positions at franchise brands.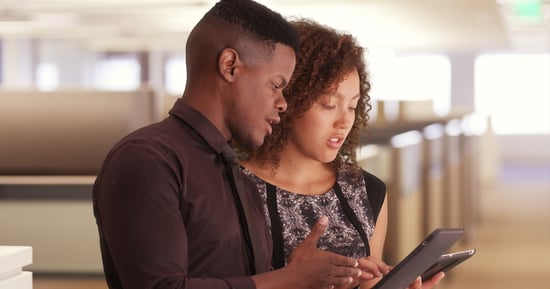 Learn why you should target millennials in franchising.
So, what's the bottom line here? The economic impact of franchising is positive. We're contributing more to U.S. GDP; we're creating jobs and supporting the rise of entrepreneurship and women in business; and we're supporting local communities. Though things aren't perfect, hopefully this serves as a friendly reminder that we in the franchise community are supporting and have the support of the American people. Keep up the good work!