FranConnect has been a long-time partner of the International Franchise Association and Franchise Update Media to score franchise recruitment websites based on a set of best practices. Here you will find our most recent findings for franchise development performance using a franchise recruitment website as the main tool for driving leads.
Note: If you do not have a franchise recruitment website, stop what you're doing and create a plan to get one. It's a top lead generation tool for franchise brands.
Let's dive in. The chart below is the criteria we use to evaluate franchise recruitment sites. Good recruitment sites will check the box on each of these criteria.
Evaluation Criteria
The Basics

Unique URL

Web Analytics

Ranking on search

Dedicated entry point
for franchise page

Website Usability

Franchise content accessibility

Process of learning

Effective use of tech

Overall site presence

Optimized for mobile

Basic SEO

Title Tags

Meta, Keyword Tags

Strategy that drives content

Key Content

About us/History

Franchise info

Application

As mentioned in "Optimizing Franchise Development: Old School Principles Meet New School Tools," it's important to audit your recruitment website regularly – at the very least once per year, but aim for once per quarter. Let's examine a few common areas of improvement that we discover during our scoring process. Be sure to take these into account while conducting your own audit.
Mobile Responsiveness
Mobile has become the dominant channel for inquiries.
As you can see, from 2013 to 2016, inquiries via phone have surpassed desktop significantly. Mobile responsiveness of websites has improved, but there is still substantial room for improvement for mobile navigation, use of forms, and readability. If you're considering a redesign of your site, consider approaching changes with a mobile-first approach instead of a desktop-first approach.
Unique URL
It's imperative to have a unique URL for your franchise recruitment website. It keeps your customers and leads separate and gives you the ability to cater content toward these respective audiences. Your franchise sales leads aren't looking for the current promotion you're running; they are interested in learning what it takes to become an owner with your brand. Having a unique URL also helps with SEO because it's an entire second website dedicated to your brand.
Franchise Opportunities button
Though prospective unit owners are looking for different information than customers, it is common for prospects to visit the main website of your brand before visiting the franchise recruitment site. Be sure to display "Franchise Opportunities" or "Franchise with Us" clearly on the homepage so interested parties know just where to click. Make it easy for them to get to where they want to go.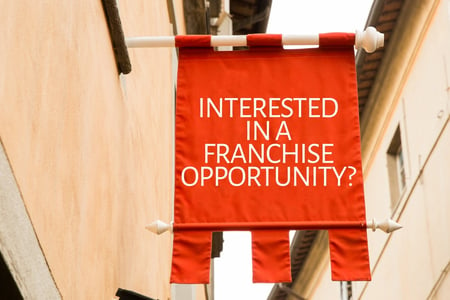 SEO Basics
There is a lot to cover when it comes to SEO, but it's important to call out. Every brand wants a beautiful, easy-to-use, informative recruitment site, but if no one can find it, what good is it? Make a list of keywords and go after them. Remember, keywords should reflect how prospects find you, not how you think about yourself. Place those keywords in your title tags, meta tags, and headlines, then sprinkle them strategically throughout the rest of the copy.
Good Content
SEO and good content go hand in hand. But remember that content is not solely for SEO – it's also providing information to inquirers. Talk about the benefits of franchising with your brand, provide the history of the company, be transparent about where they company stands today, and describe the opportunities that are available. Most important, make it clear how to be become a franchise owner with your brand, and who is a good fit for your brand.
Pro Tip: If you want to take your content a step further, start a blog for franchisees. Use it as a platform for education, company culture, testimonials, and owner spotlights. It's great for SEO, too!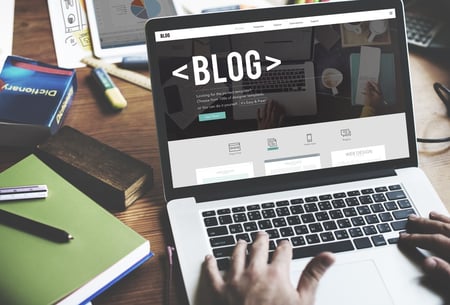 Getting Started
Filling out a form is just the beginning. What happens after someone fills out the form? Should they expect a call or an email? How long will it take for someone to reach out after submitting the form? What will the next step be? By outlining the stages from inquiry to application to Discovery Day, you are preparing your candidates to prepare themselves for what's ahead, as well as ensuring this is something they are ready to pursue. The more clarity you can provide, the more likely you are going to engage with qualified candidates.
Pro tip: Add headshots and bios of your development team. Let prospects know exactly who they are going to be talking to during each stage of process.
Testimonials
Your franchise recruitment website is a way to put your best foot forward and show prospects how rewarding it is to be an owner with your brand. Let your current franchisees do the talking for you. Use quotes, case studies, and video to display testimonials.
Pro tip: Video is favored by Google when tagged properly, so go on – make your franchisees movie stars.

Use and Placement of CTAs
While providing good information is important, the whole point of that good information is to encourage the right people to take action. If your CTA button isn't easy to see, you're missing opportunities to engage with prospects. CTAs should live above the fold – ideally above and below the fold – and contact information should be prominently displayed. Don't make a qualified lead hunt for a way to reach out to you. Make it easy for them to make the first move.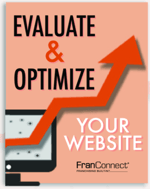 Ready to get started with your own audit?
Download this worksheet to guide you through the process.