Emerging-growth franchise brands with less-than-100 locations need affordable, scalable tools to focus on expansion, unit level economics, and improve efficiency.
Most emerging franchise brands face similar business challenges. Their teams may be short staffed, with lean budgets, and little time to stop everything to troubleshoot issues or learn about new technology. Time is money; their needs extend to labor-saving technology and more efficient ways to manage their growing locations.
Franchise Management Tools
Emerging brands struggle with the lack of availability of affordable, comprehensive management solutions. Many of the individual technology tools they use fail to adequately scale with growing franchises, adding costs. The technology also lacks the capability to communicate with other systems further complicating management decisions and blocking any helpful data sharing.
A recent industry survey by Zenput demonstrated that franchise growth came at a cost. Only one out of ten fast casual restaurant franchisors polled said their store compliance was "very effective." "Some brands simply have scaled too quickly without proper infrastructure in place. They grew because they were popular, not because they were ready. It's why the system starts to bend instead of growing stronger," claims Danny Klein in a QSR Magazine article.
Affordable Templates with Built-in Solutions
The No. 1 software supplier in franchising, FranConnect, launched their Velocity Packs program primarily to reach the emerging, franchise market, with an affordable, pre-configured out-of-the-box solution. Emerging-growth brands make up 72% of active franchise systems today.
"By offering templates with built-in solutions, Velocity Pack allows for rapid deployment with the scalability to adapt as they grow," said Tessa Husain, FranConnect Sales Director for Emerging Brands. "Emerging franchisors can spend more time on innovating their business."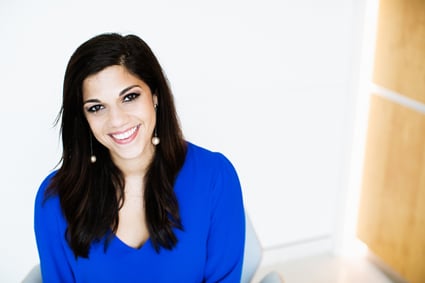 Tessa Husain, FranConnect Sales Director for Emerging Brands
Software solutions like Velocity Pack enable emerging franchisors to utilize critical, proven unit growth tools. The software apps focus on franchise priorities that are most critical for emerging brands: franchise development; efficient operations; and improving franchisee control. The strategy is to support brand growth and accelerate revenue, while keeping operational costs low.
Enhance Franchisee Engagement
"Emerging franchises don't need our entire product suite right out of the gate," said Husain. "The Velocity Packs were created based on the notion that we could overcome their unique emerging brand challenges by focusing on three core things — growth, streamlining operations, and franchisee engagement."
Immediate Value for Emerging Brands
With helpful templates and built-in solutions, there's no need for franchisors to be forced to reinvent the wheel. They help emerging brands gain economic efficiency, centralize their franchise management, and to plan ahead, providing immediate, as well as long-term, value.
"With an affordable suite of early-stage franchise tools, we are able to help emerging brands be proactive about upcoming challenges, with the hope of driving faster growth and success," said Husain. "By making it economical for emerging brands to start with us early, we're able to help them gain an immediate ROI because of our ability to scale with them as they grow."
Click here to learn more about Velocity Packs and view a demo.