FranConnect customers, prepare yourselves for an easier way to learn everything you've ever wanted to learn about your FranConnect system. We're proud to announce the launch of FranConnect Success Passports! With this program, FranConnect users will have access to all open-enrollment training sessions, as well as consulting hours and business reviews. Here's how it works: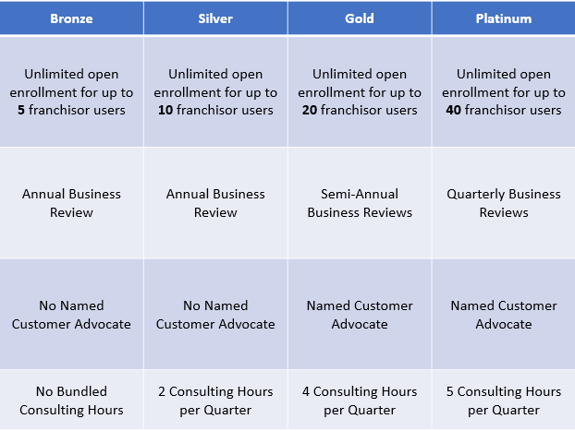 Instead of being restricted by a set number of hours, with any passport package, users will have unlimited access to FranConnect's open enrollment courses. We offer a variety of courses, from beginner classes, such as Introduction to Info Manager, to more advanced classes, such as Automating Sales with Campaign Center and Workflows. And we're adding new classes all the time.
All users will continue to have access to Ask the Experts, a training series covering key components of FranConnect Sky that launched in fall 2016.
Ultimately, this allows FranConnect franchisor users to have the freedom and flexibility to participate in as many training sessions as they would like. It's a great choice for seamless knowledge transition for a new user, or deep-dive knowledge for experienced users, to help get the most value from your FranConnect investment.
To learn more about FranConnect's passport training program,
contact your sales representative or customer advocate, or email helpdesk@franconnect.com.
It is our goal to build a world class education and training program for our customers. In addition to the passport program, we are hard at work building a comprehensive, searchable Help Center where customers will be able to access written documents on every aspect of FranConnect's franchise management software, as well as a Knowledge Base with articles on special features of each module and practices for getting your job done better with FranConnect. This is expected to launch in the next release of FranConnect Sky in spring 2017.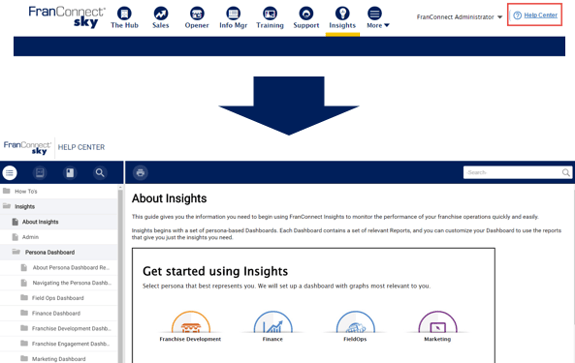 As always, we appreciate your feedback as we work to better serve our customers. Please email training@franconnect.com with your comments, questions, and suggestions.