Getting franchisee leads is important, but more important is getting qualified leads – these are the leads who are most likely to convert to a sale. Otherwise, a lot of time, effort, and money is wasted on the wrong candidates. Here are five franchise sales and marketing efforts that increase qualified leads.
1. Define your target prospects

It's hard to sell if you don't know who you should sell to. Creating franchisee buyer personas are a key component to any franchise sales and marketing strategy. By defining exactly what types of franchisees are successful for your organization, you can create a targeted approach to exactly when, where, and how to reach qualified leads, ensuring you're spending your dollars in the right places to reach the right people. Use this worksheet to create each of your franchisee buyer personas.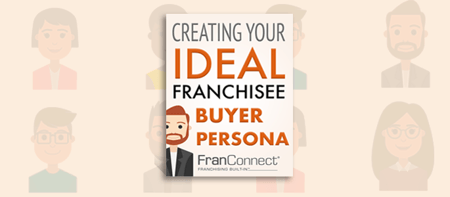 2. Have a franchise recruitment website
It is imperative to have a dedicated website for franchise recruitment. Candidates who land on your website should be able to quickly identify if your brand appeals to them through easy navigation, discoverable information, and engaging content. The website should guide interested prospects to complete an inquiry with full transparency of next steps. Based on your franchisee buyer personas, your website should include content that speaks specifically to these defined targets. For example, if one of your franchisee personas is millennials, be sure you have content that explains how it's a great opportunity to embrace their entrepreneurial spirit without all the risks that come with starting their own business from scratch.
Learn why you should be targeting millennials for your franchise.
If you don't have a franchise recruitment website, or you want to improve the one you currently have, check out some of these award-winning sites:
Mighty Auto Parts – Mighty Auto parts received the 2016 STAR Award in "Best Website Best Practices" for having a user-friendly online presence, which is key in today's technology driven world.
Bach to Rock – Bach to Rock received the 2015 STAR Award in "Best Website Best Practices" for its commitment to transparency. By giving site visitors as much information as possible, the company says "they can make an informed decision." Since the website's launch, leads have risen 200 percent and sales are up 70 percent.

Regardless of what your recruitment website looks like or how it's performing, remember – it all means nothing if you aren't properly following up with your leads.
3. Work with your marketing team

If you build it, they aren't just going to come. A franchise recruitment website does not magically bring qualified franchisee candidates to the hands of your franchise sales team. It's important that sales and marketing work together to qualify and engage with leads. Here are a few marketing tactics to consider to generate targeted leads:
Email Communications – Create email campaigns that engage with your leads. Keep them updated on relevant company news, invite them to events, suggest they reach out with questions. If a prospect shows interest and they never hear from you again, you're the one putting an end to that relationship.
Content Marketing – Content marketing is all the rage right now. Blog posts, ebooks, white papers, videos – all of these are tactics to attract new leads to your brand. By making some content pieces gated assets (requiring the person to fill out a form to receive the asset), you will gain contact information and have the ability to place each qualified lead into the appropriate workflow.
Paid Advertising – Even a small budget for paid advertising can go a long way. With Google AdWords you can target keywords and phrases for people investigating franchising and guide them to your franchise recruitment website. You can also use franchise specific media outlets, such as the International Franchise Association, Franchise Update Media, and WorldFranchising, among others, to schedule dedicated e-blasts, newsletter ads, and more.
Events – There are a plethora of franchise events throughout the year, hosted by IFA, Franchise Update Media, Franchise Expo, and others. People interested in franchising will attend these events to learn about what kinds of franchise opportunities exist. This is a great way to have face-to-face interactions with potential candidates.
Social Media – Social media has to be a part of every business now, and it's a great storytelling tool. Showcase your current franchisees to show how wonderful it is to be a part of your brand. Consider paid advertising on platforms that are most engaging for your brand.
4. Consider a franchise development company
Franchise development companies work with your sales, finance, and operations teams to grow your franchise. They work with franchisors to attract qualified leads and with candidates to help them find a brand that's a good fit. Some development companies specialize in certain type of franchises. Do your research to discover if and which development company may be a good fit for you.
5. Use technology
The more you grow, the harder it will be to keep track of your leads with spreadsheets. Fortunately, there are franchise development tools to help you and your team grow you brand in an organized, efficient way, managing every aspect of the engagement process with franchisee candidates. A good lead management system will have a CRM and include automated workflows, email campaigns, status tracking, source tracking, and reporting.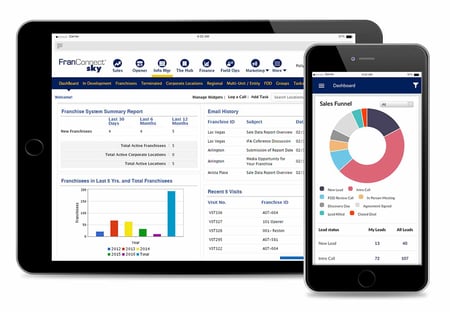 For other franchise development tips and best practices, check out this free ebook Optimizing Franchise Development: Old School Principles Meet New School Tools.